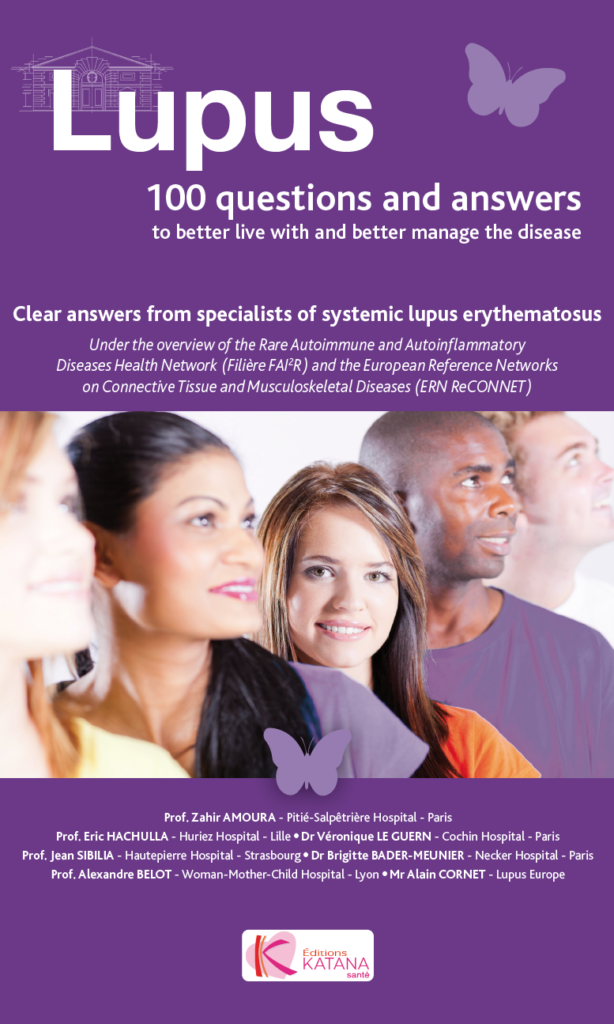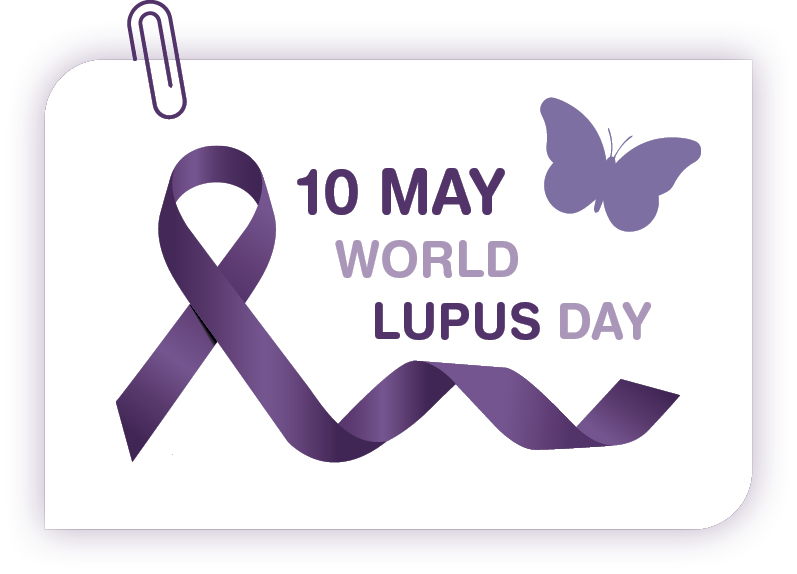 Lupus - 100 questions and answers to better live with and better manage the disease
"Lupus, 100 questions and answers to better live with and better manage the disease" is a book designed for patients, their entourage, and for all those who wish to learn more about this disease. Written by specialised lupus doctors and patients in close collaboration under the aegis of the FAI2R, ERN ReCONNET and Lupus Europe. This book provides clear answers to the questions that patients and relatives face in their daily management of the disease.
Lupus is a widespread, chronic autoimmune disease that causes the immune system to attack the body's own connective tissues and organs. These can include joints, kidneys, heart, lungs, brain, blood, muscles and skin… This disease mainly affects women and disrupts the lives of over 300,000 people in Europe…
In 100 questions, this booklet will help you understand what lupus is, how it evolves, how it is treated, how it impacts the lives of people, …
The team of authors includes internists, rheumatologists and pediatricians practicing in the Reference Centers for Autoimmune Diseases and Rare Systemic Diseases, as well as experienced patients and relatives. They are in daily contact with those facing the disease, or experience it themselves. As a result, the questions dealt with here are the real questions of the patients… And the answers given are understandable by all.
This book is endorsed by ERN ReCONNET, the European Reference Network for rare and complex connective tissue diseases. It is recommended by professionals. It aims to help you:
– better understand your disease,
– better live with it on a daily basis,
– provide information on current treatments.
The FAI2R Network brings together the French centers for the management of rare autoimmune and autoinflammatory diseases.
ERN ReCONNET is the European Reference Network of hospitals involved in the treatment of rare and complex connective tissue diseases, of which systemic lupus erythematosus is part. Lupus Europe federates the national patient organisations of people living with lupus in Europe.
Names of the authors:
Prof. Zahir AMOURA (Pitié-Salpêtrière Hospital – Paris), Prof. Eric HACHULLA (Huriez Hospital – Lille), Dr Véronique LE GUERN (Cochin Hospital – Paris), Prof. Jean SIBILIA (Hautepierre Hospital – Strasbourg), Dr Brigitte BADER-MEUNIER (Necker Hospital -Paris), Prof. Alexandre BELOT (Woman-Mother-Child Hospital – Lyon), Mr Alain CORNET (Lupus Europe – Brussels)
14 cm x 23 cm – 170 pages
Price: 14,50€ + shipping and handling by country